The Denim Soft Trainer™ & Denim Soft Trainer™ Lite are two of the newest soft handle dog leashes in a line of top performing dog training leashes from EzyDog. With the neoprene upper loop and additional traffic control handle managing your pup will be a breeze.
Product Information
Standard Soft Trainer™ Leash for dogs 26 lbs. or over(1" wide)
LITE Soft Trainer™ Leash perfect for dogs under 26 lbs. (.5" wide)
6 ft. training leash perfect for dogs of any size
Reflective webbing for low light visibility
Additional traffic control handle
Soft touch reflective webbing, ultra-soft denim, and a neoprene handle for comfort
Barrel lock accessory attachment (perfect for dog pick-up bags)
Add a Tangle Free Double Dog Coupler or a LITE Coupler.
Features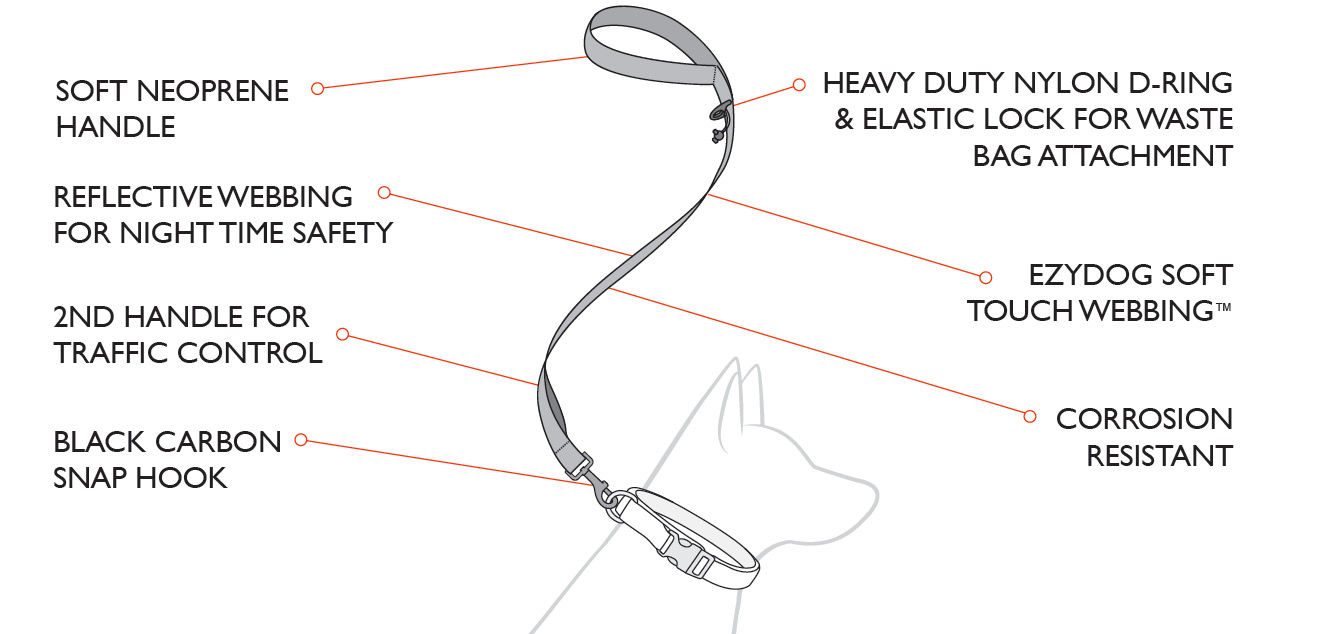 Soft Trainer™ Leash with Traffic Control Handle - Two Dog Leashes in One!
Offers an extra traffic handle positioned near the collar, giving you quick and secure control of your dog in built up areas. Don't forget to pick up a dog collar, an additional dog harness for added control during your dog training all built for top performance and control of your pet. Shopping for dog product outside of the US? Check out our line of EzyDog dog products (leashes & harnesses) for every pups needs.
2 Reviews
This is one of the nicest leashes ever owned. The denim is adorable for my 2 little terriers. Soft but durable. Love the loop to add the waste bag and place for the used one. Purchased the matching harnesses which are beyond amazing!

Perfect! purchased matching Denim Leash and Harness. My little guy is stylish and secure. Leash is just the right heft. i can wrap it around my hand to reel him in or let him have some leeway with the full 6' extent of the leash.