A DESIGNER DOG LEASH FOR EVERY WALK
Every product in our special edition 'Friday Collective' range is made for the dog and owner who appreciates premium hardware and expert craftsmanship.
In addition to all the benefits of the Standard EzyDog products, the Corduroy products all come equipped with leather patches, jean studs, electroplated stainless steel hardware with brass finishing and of course, a soft corduroy finish.
Product Information
Standard Soft Trainer™ Leash for dogs 26 lbs. or over(1" wide)
LITE Soft Trainer™ Leash perfect for dogs under 26 lbs. (.5" wide)
6 ft. training leash perfect for dogs of any size
Electroplated Stainless Steel Hardware with Brass Finish
Additional traffic control handle
Made from our proprietary blend of Corduroy webbing
Barrel lock accessory attachment (perfect for dog pick-up bags)
Add a Tangle Free Double Dog Coupler or a LITE Coupler.
Features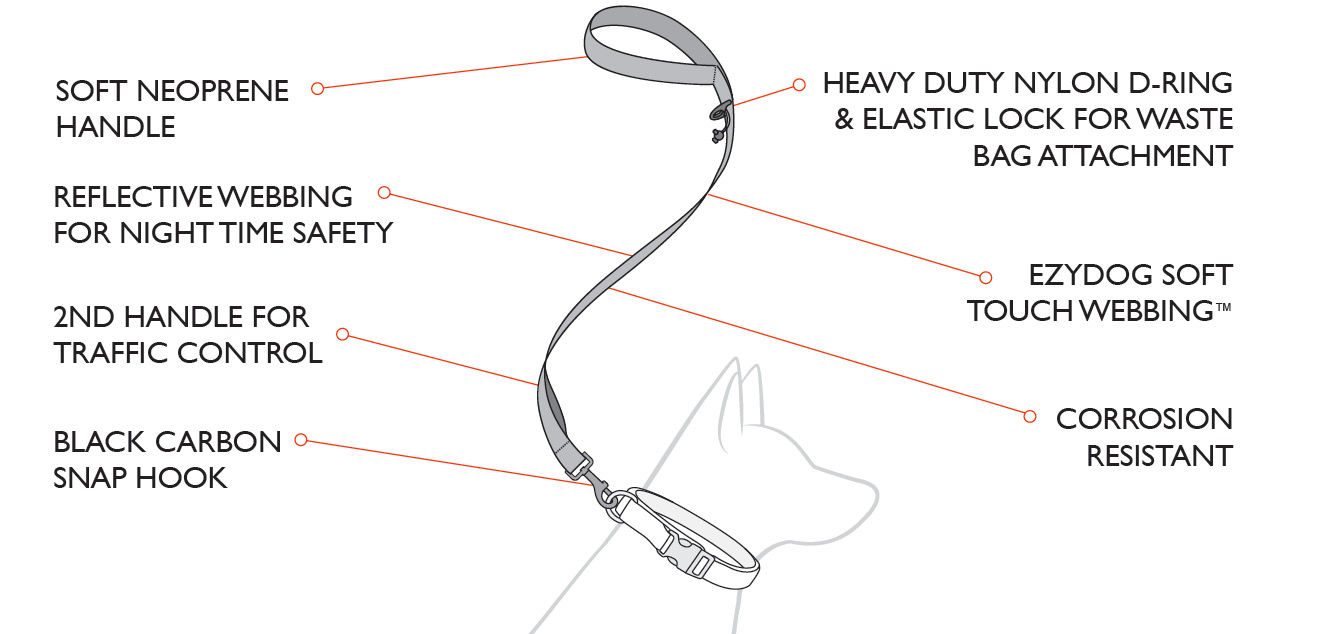 A FASHIONABLE LEASH, BUILT FOR FUNCTION AND STYLE
With a focus on style and fashion, the designer dog accessories in our Friday Collective have one goal in mind - to source the best raw materials from around the globe and expertly craft them into the highest quality dog products.
Like your favorite pair of jeans, corduroy gets softer the more it's used. Making this 180cm lead both a pleasure to hold and outrageously strong. We then finish it with a neoprene lining in the handle for extra comfort.